The Vachagan River with a 5km length flows down a series of man-made steps through Kapan, the capital of Armenia's Syunik province, delighting residents and visitors with the cascading image created. It has a basin of 35 km2. The river flows 11 kilometers from the slopes of mount Khustup until it joins the Voghji River.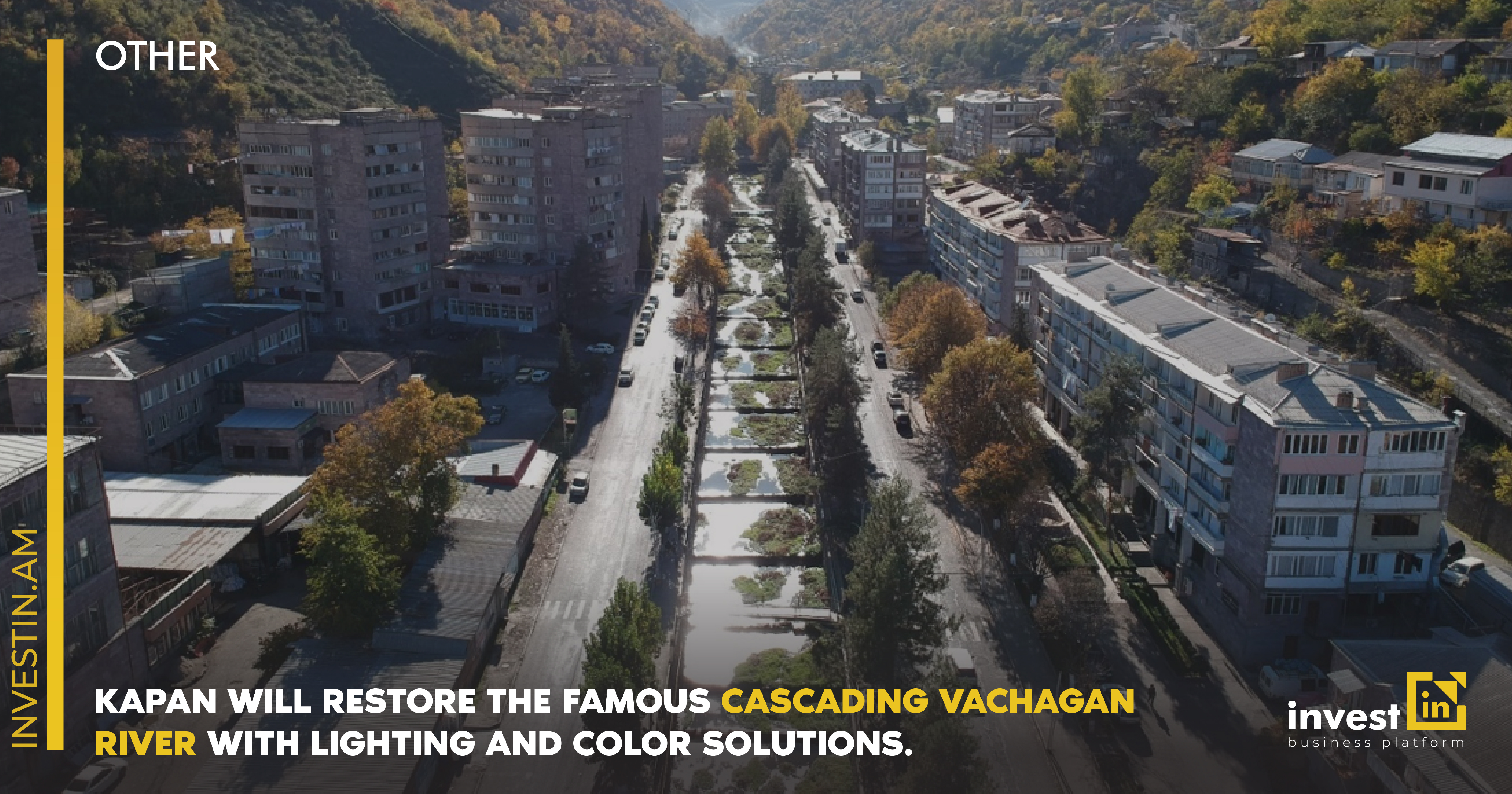 The step-shaped cascades, which not only create small waterfalls but also create a mirror effect, have not been restored to this day. The supporting walls separating the bed from the sidewalks are also in disrepair, and in some places, they are partially destroyed.
The mirror formation of the Vachagan River, which can be considered one of the visiting cards of the city of Kapan, will soon be restored to its former appearance. The purpose of the project is to improve the river bed and make it a presentable section for the city. A basin has already been built just below the Garegin Nzhdeh memorial to collect the effluents and to keep the lower stream of Vachagan flowing through the center of Kapan clean. It is planned to restore the cascades from that basin to the mouth of the river with light and color solutions.
It is planned to start the works next year, and this year the design and calculation documents are being drawn up. The funding of the project will be provided through the application of the subsidy program and environmental deductions allocated to the community.