«EGEA» LLC announced investments of 37,000,000 AMD for the purchase of spare parts for electric scooters. For the implementation of the investment program, the company is exempt from payment of customs duty on the import of technological equipment, raw materials, and materials.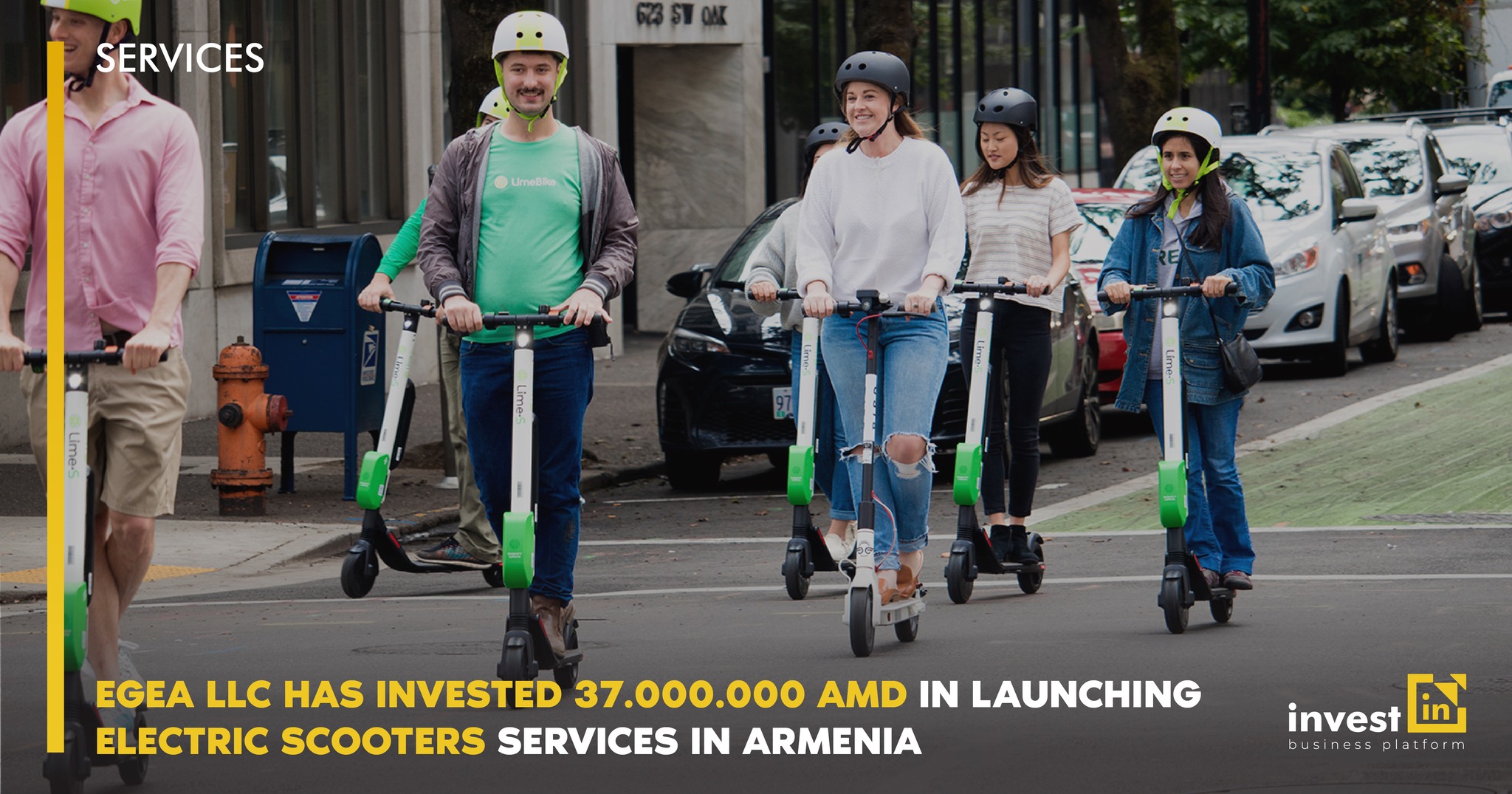 The company plans to introduce the service of rental of electric scooters in Yerevan, then in the regions and tourist places. The service will work online through the mobile application. Nine new jobs will be created with an average wage of up to 230,000 drams.
According to the Statistical Committee of the Republic of Armenia, the service sector in Armenia has been growing at an average annual rate of 15% over the past 15 years (excluding the crisis years). In January 2022, compared to the corresponding period last year, the sphere increased by 21%, reaching 156.7 billion drams.