The TUMO Center for Creative Technologies is a new concept of free education created in Armenia and specialized in teaching design and technology to children from 12 to 18 years, which puts teens in charge of their learning. Their learning program is made up of self-learning activities, workshops, and project labs that revolve around 14 learning targets. Since its establishment in 2011, TUMO has already had 20,000 students, and 6,000 alumni. They make 200 workshops monthly.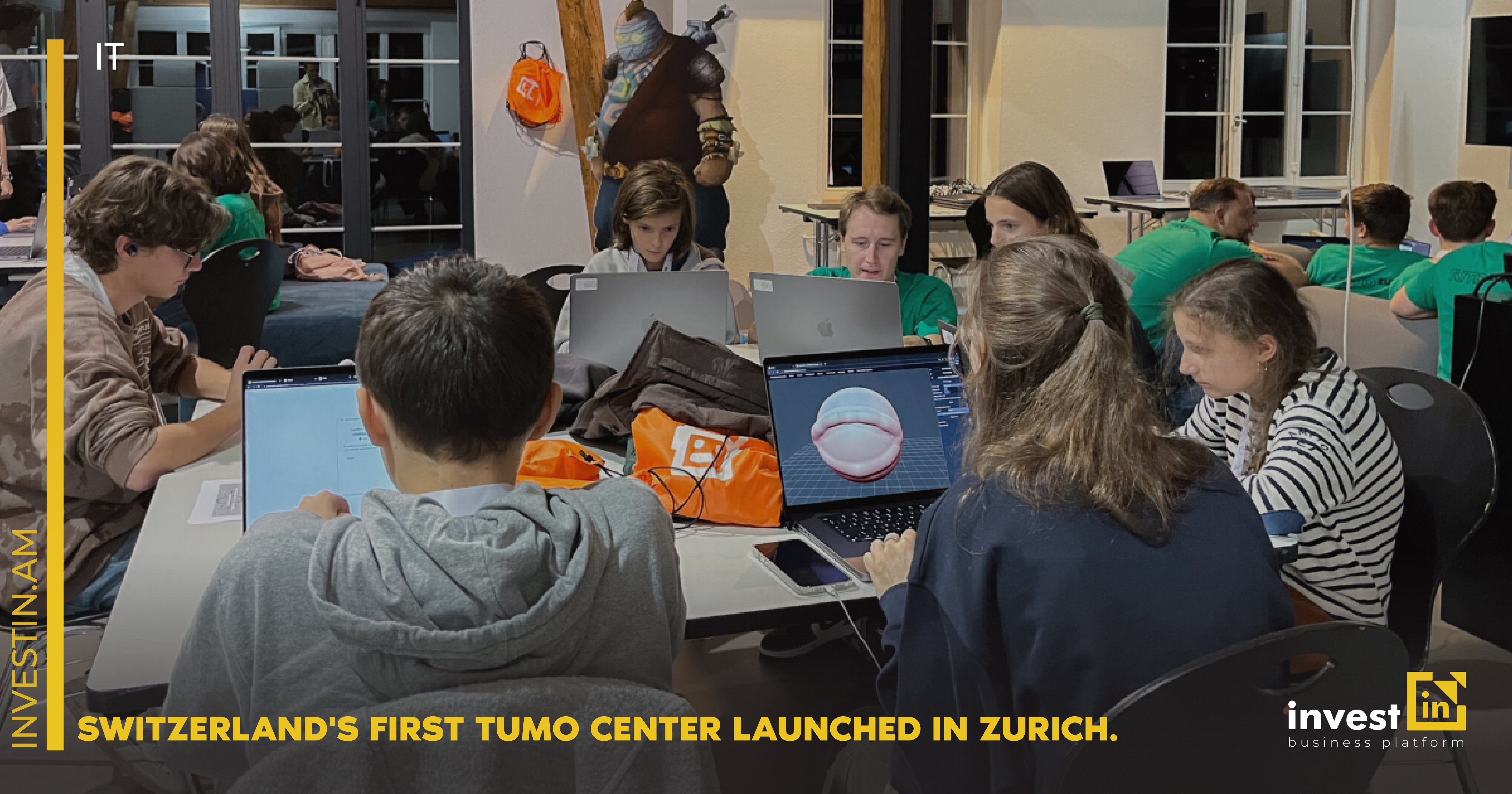 TUMO has 11 hubs in Yerevan, Dilijan, Gyumri, and Stepanakert, with almost 10 TUMO Boxes operating in neighboring towns. Outside of Armenia, there were 7 international centers in Paris, Beirut, Moscow, Tirana, Berlin, Kyiv, and Lyon and it is planned that new centers will be established in Los Angeles, Frankfurt, Coimbra and other cities in the near future. Now, a new TUMO center is opened in Zurich, Switzerland. The center is opened as a result of cooperation between TUMO and the Swiss Creative Technologies Lab dealing with digital education will provide the educational program of TUMO for free in 8 directions: robotics, animation, game creation, programming, music, filmmaking, 3D modeling, and graphic design.
The program will operate in German, later also in French and Italian languages. Initially, Tumo in Zurich will have 700 students, but the Swiss partners are already planning the expansion of the center. The program will expand not only in Zurich but also in other cities in Switzerland. The program to install several Tumo centers and boxes in the country is under development
Within the framework of the TUMO Armenia campaign, there will be 110 TUMO Boxes connected to 16 fully equipped TUMO hubs across Armenia and Artsakh. In the future, the international network TUMO in France, Russia, Albania, Ukraine, and Lebanon will be replenished with centers in the USA and Portugal.