The TUMO Center for Creative Technologies is a new concept of free education created in Armenia and specialized in teaching design and technology to children from 12 to 18 years, which puts teens in charge of their learning. Their learning program is made up of self-learning activities, workshops, and project labs that revolve around 14 learning targets. Since its establishment in 2011, TUMO has already had 20,000 students, and 6,000 alumni. They make 200 workshops monthly.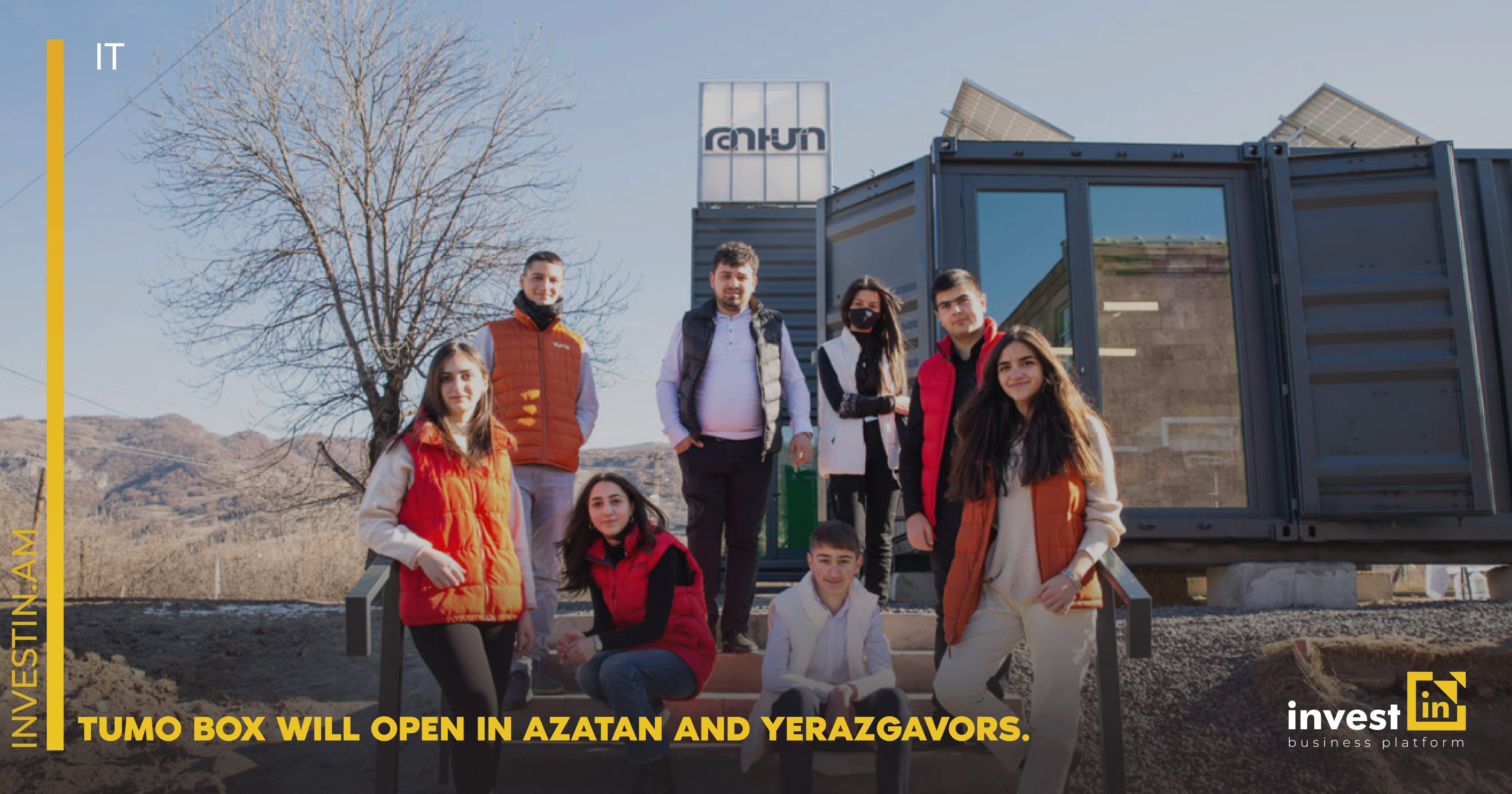 TUMO has 11 hubs in Yerevan, Dilijan, Gyumri, and Stepanakert, with 6 TUMO Boxes operating in neighboring towns. Outside of Armenia, there are 7 international centers in Paris, Beirut, Moscow, Tirana, Berlin, Kyiv, and Lyon. Within the framework of the TUMO Armenia campaign, there will be 110 TUMO Boxes connected to 16 fully equipped TUMO hubs across Armenia and Artsakh. In the future, the international network TUMO in France, Russia, Albania, Ukraine, and Lebanon will be replenished with centers in the USA and Portugal.
Recently TUMO opened its 6th box in Artik village, which is the first one in Shirak's marz. The new Box gave opportunity for students in Artik and neighboring communities to the education program of TUMO without having to commute to their center in Gyumri. Now, TUMO is opening boxes in 2 other villages of Shirak's marz: Azatan and Erazgavors.