Work on the reconstruction of the cannery, founded in 1963 in the village of Karakert, began in 2018. As a result, the plant was equipped with modern production lines of the Italian company BERTUZZI Macchine Agricole.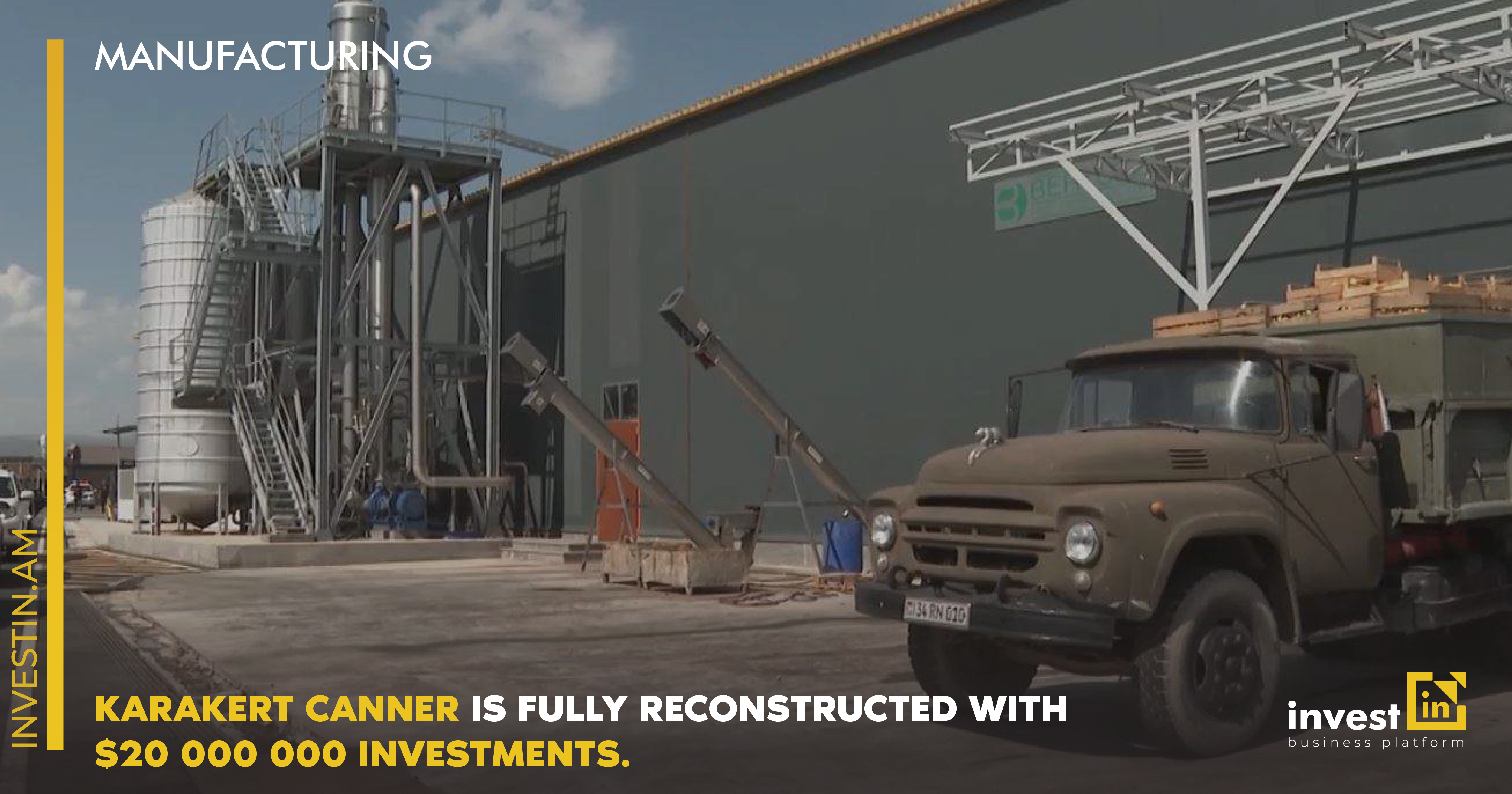 The factory, which occupies 5.5 hectares of land, was invested 20 million dollars. Thanks to the new equipment, the productivity and quality of the factory's products have increased dramatically. They produce canned, semi-finished and dried products for the local market and for export to Russia and Europe.
During the season, the number of workers at the factory is 120-150 people. In the future, it is planned to expand production capabilities, establish a refrigeration system, which will contribute to the creation of new jobs.