Prelaunch.com is a platform that allows startups to test the viability and relevance of an idea based on feedback and feedback from real users. Stylebit.io allows you to integrate a design system into a single workflow and enable the entire team to work simultaneously. Both startups recently received funding from BigStory venture fund.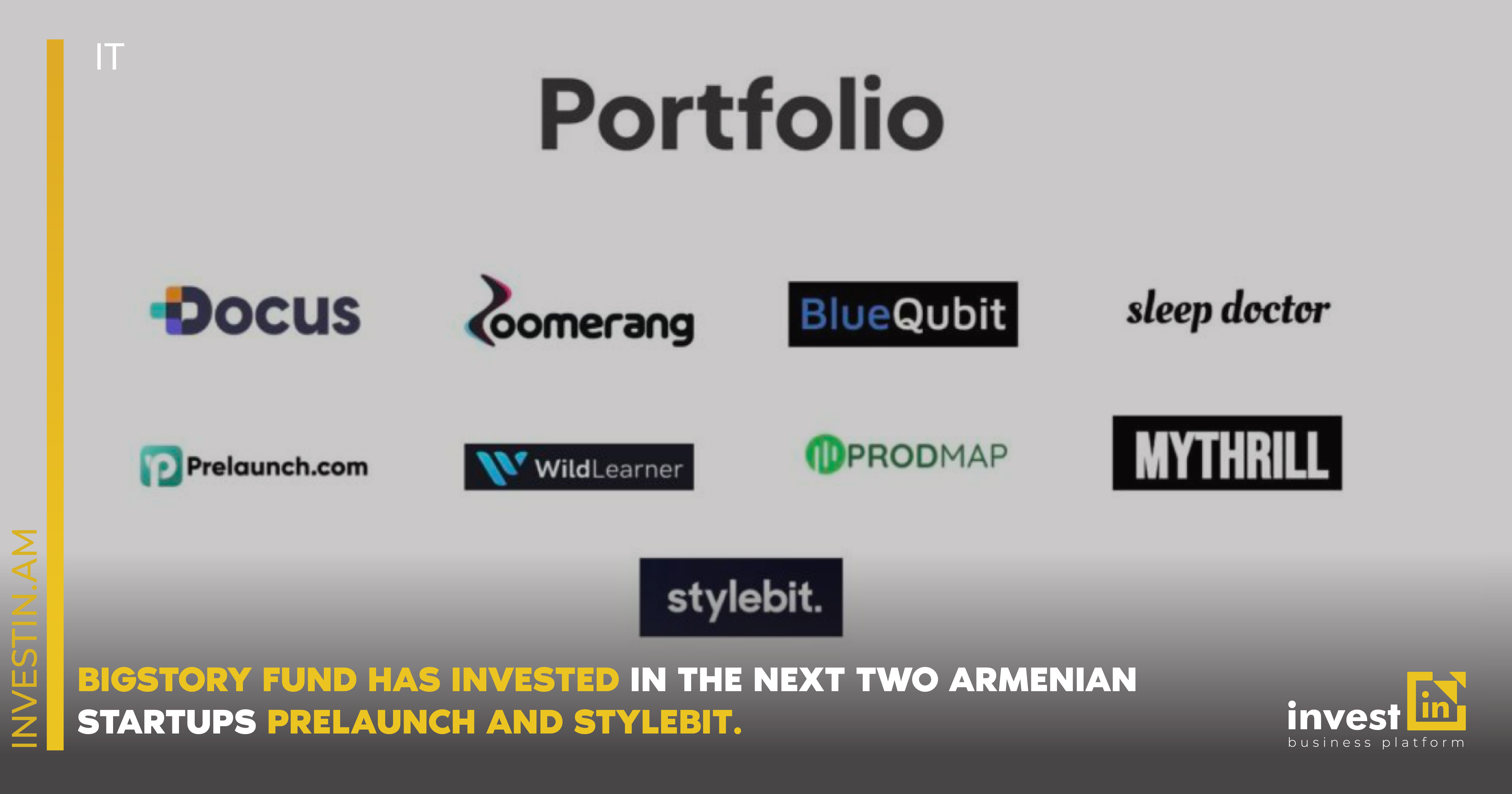 BigStory VC. The Venture fund is run by Armenian Founders to help exceptional Armenian startups build high-impact, global companies. The fund plans to invest $10 million in approximately 24 Armenian startups over two years. According to BigStory VC, a startup boom is expected in Armenia in the next 10 years and the fund, collaborating with other Armenian venture funds, will allow startups to start their path to great success in Armenia. The VC fund wants to facilitate startups in Armenia and scale them worldwide, particularly in the US and Europe. The company offers its operational experience and access to a network of industry experts and global venture capitalists.

"We invest when we believe that an idea is globally competitive, can become something big, and is backed by a dedicated, disciplined team with a broad mindset. The most encouraging thing is that such teams are rapidly multiplying in Armenia," said David Baghdasaryan, co-founder of the venture fund.

In general, the IT sector in Armenia over the past 10 years has shown unprecedented growth, recording an average annual growth of 23%. Over the past 2 years, more than 20 start-up companies in Armenia have received a total of $700 million in investments. Armenian start-ups with less than 30 employees are exempt from income tax until the end of 2023, and the income tax for employees is 10%. As of 2021, the total turnover of IT companies operating in Armenia exceeded $1 billion. As of 2021, the industry employs 29,000 professionals.