Renderforest: how an IT startup sets new standards for business culture in Armenia. Renderforest (https://www.renderforest.com/) is an online platform for creating videos, logos and animated presentations, websites and much more. It was founded in 2013 in Armenia and already has more than 20 million users. It would seem that there are many similar successful startups in the country, but Renderforest is not only about commerce. Several years ago, the company decided that it wanted to contribute to improving the education system of Armenia and began construction of its Ardy Technological Academy (https://ardy.am/), where it plans to train up to 2,000 specialists annually in three areas of specialization: IT, marketing and design.
The building will house a huge professional library, co-working center, meeting and relaxation areas, halls for events and master classes, a premium gym, language classes, a business community, as well as offices for 500 employees of various local IT companies . The Academy, which is planned to be launched this year, is located next to the Jrvezha Nature Reserve and this place was not chosen by chance. Renderforest plans to improve a significant part of it entirely at its own expense and open a large public park accessible to everyone. After long negotiations, the company managed to obtain permission to do this. The project was entrusted to the Electric Architects studio, and some sketches have already been prepared (photos 2-4), as well as a design study.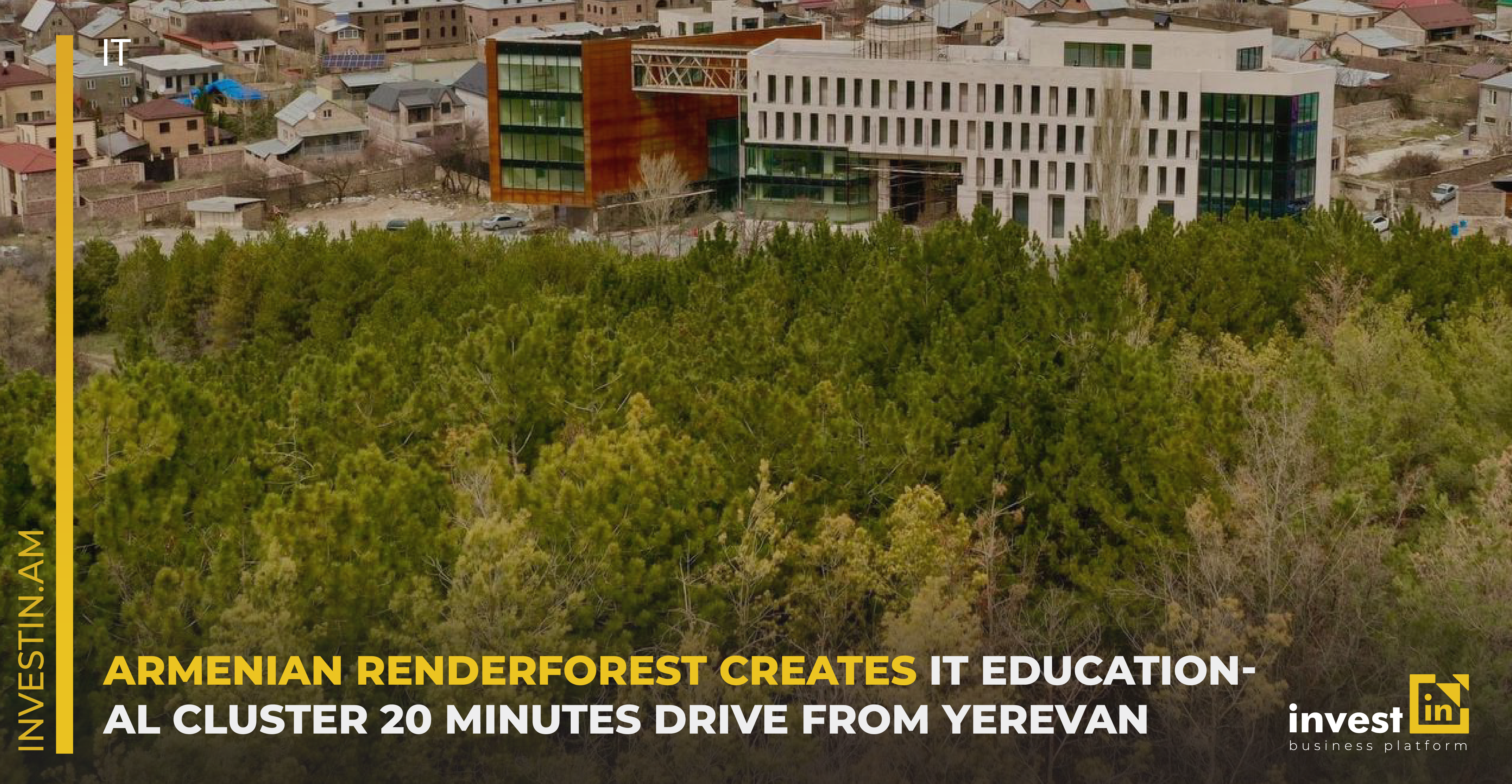 It is worth noting that the entire methodology for the Academy was developed with the involvement of the best domestic and foreign specialists in this field. If the project is successful, Narek Safaryan, the founder of the startup, promises to expand to the regions. Renderforest is one of the good examples of how business in Armenia eventually reaches the point where it begins to support state and public institutions of the country without counting on profit. I really want the number of such companies to grow over the years.