EasyDMARC is a startup, created in 2017 by alumni of the Armenian unicorn Picsart. It is a tool to prevent cyber criminals from sending fraudulent emails to business partners, employees, and customers. It provides an easy-to-configure, all-in-one solution to protect an email domain immediately. Their tools help to successfully monitor every aspect of email authentication and enforce powerful and effective protection from phishing attacks.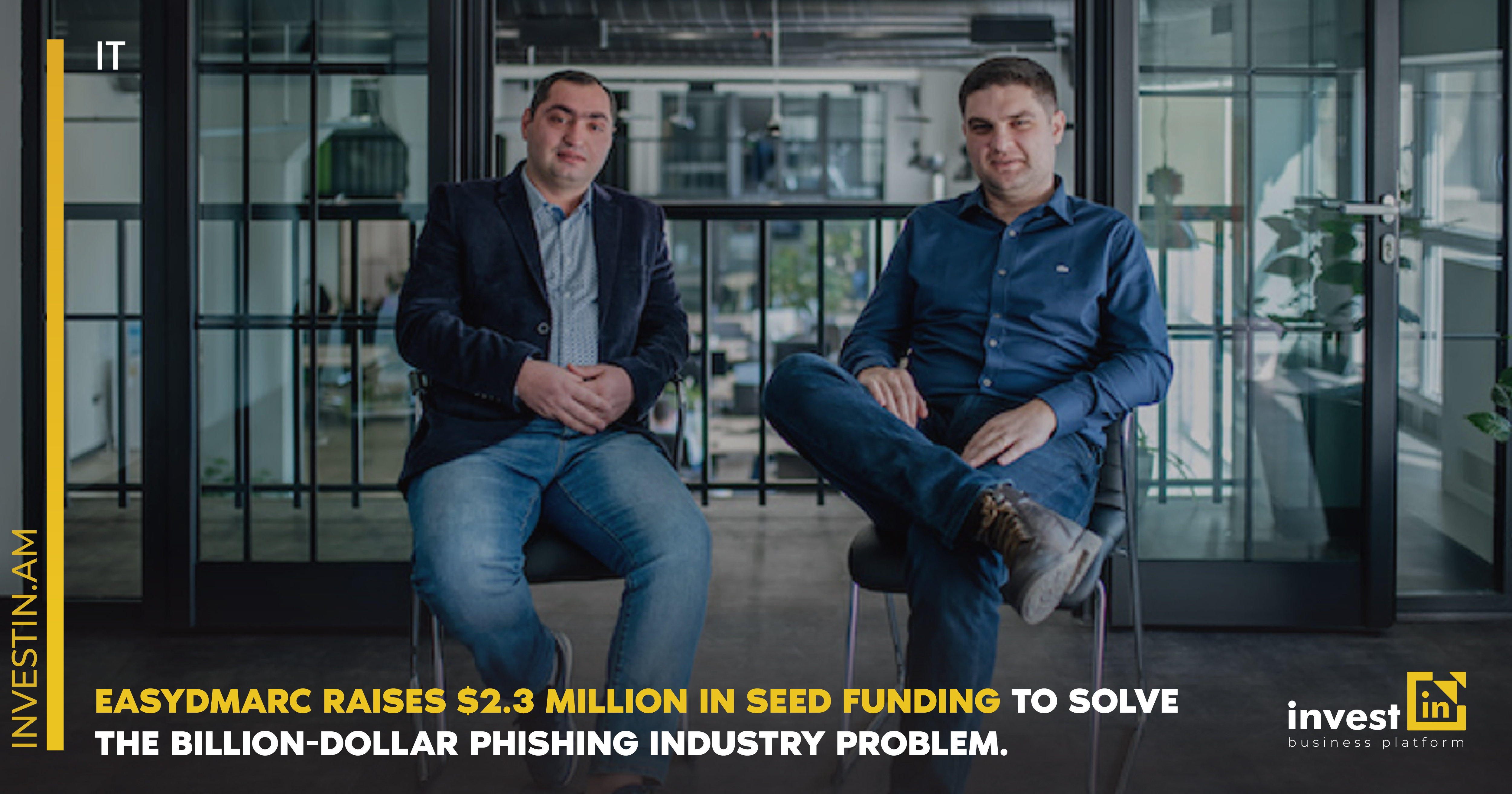 EasyDMARC has mitigated 82mln threats in 5 years, has secured more than 30k domains from 130 countries, and has 9bln data points/traffic per month. EasyDMARC is trusted by such organizations as Ferrari, Panasonic, Picsart, Tel Aviv Stock Exchange, Trimble, and many others. After a period of bootstrapping, EasyDMARC has raised a seed round of $2.3 million led by Acrobator Ventures (lead investor, Joachim Laqueur), Formula VC, and an unnamed US-based public security company.
The Armenian IT sector has shown unprecedented annual growth of 23% on average. Over the past two years, more than 20 start-up companies in Armenia have together received $700mln of investment. Armenian start-ups are exempt from taxes on business, and the income tax for employees is 10%. NVIDIA, Adobe, Synopsis, AMD, TeamViewer, Renderforest, Miro, and BostonGenes - this is just a small amount of the world's IT-influential companies that have chosen Armenia as the next location for their offices, branches, analytical and R&D centers.