In the village of Gagarin, Gegharkunik region, a large greenhouse facility began to operate. It covers an area of ​​4 hectares, the total investment will be about $9 million.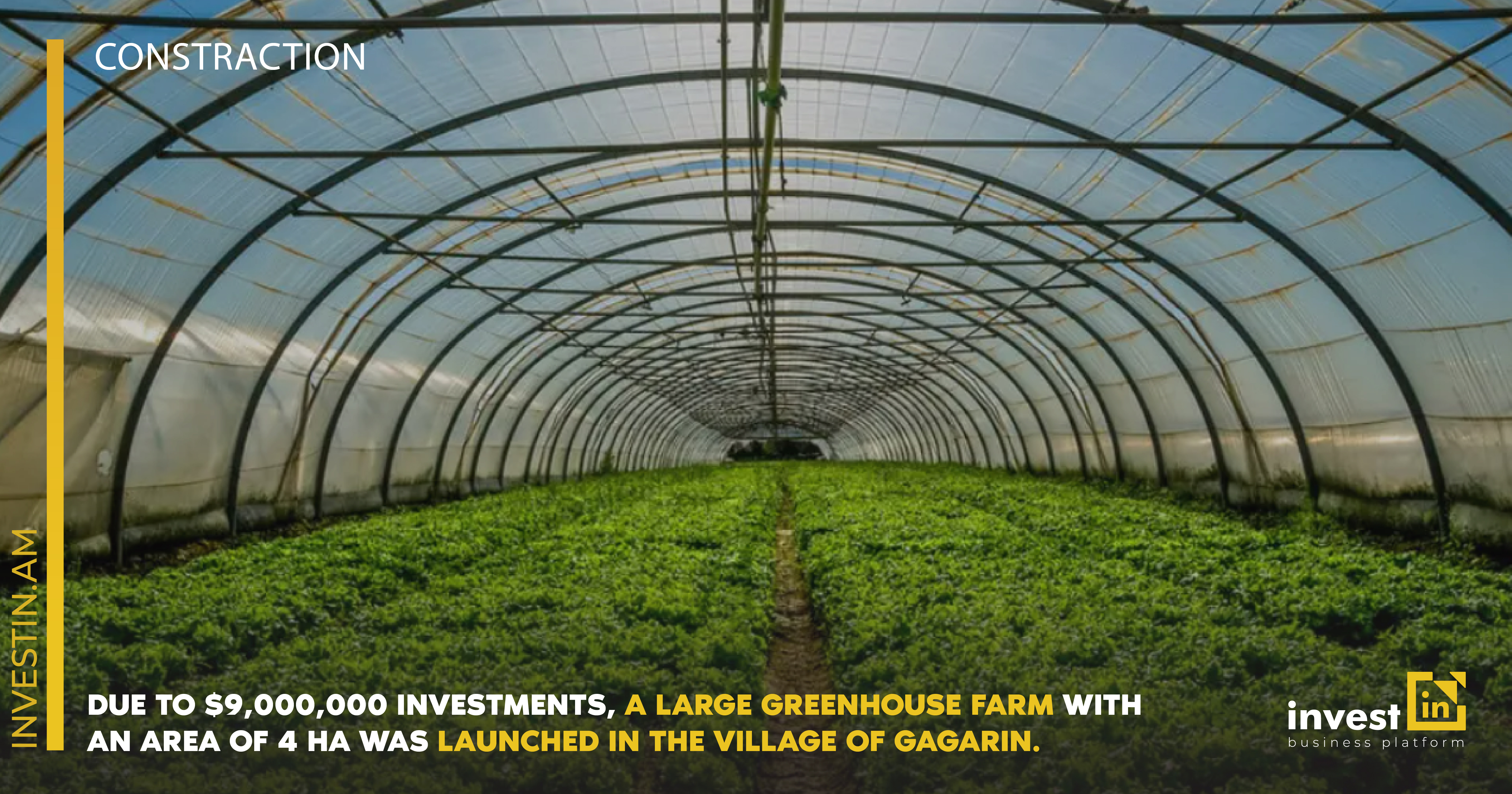 "To date, about 7 million dollars have already been invested. The greenhouse built on the first two hectares was put into operation in September this year. All the necessary equipment and seedlings have already been installed, which are viable and show sufficient and necessary growth. The seedlings were brought from Holland, they are of six types. In a month and a half we will get a marketable harvest.
Now work is underway to build a greenhouse on the next two hectares. It is planned to be put into operation from the end of January 2023.
A total of 90 permanent jobs will be created. Only Dutch roses will be grown in the greenhouse. Thanks to the activities of the greenhouse facility in Gagarin, poverty and unemployment will decrease, and the social condition of farms will significantly improve," said Arshak Hambardzumyan, director of the greenhouse facility.